Subscribe to our email newsletter (at right) to receive select news & announcements, as well as journal stories, by email.
Art Wright 1939 – 2019
January 15, 2019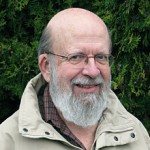 Art Wright was a highly valued supporter of the Kesho Trust.  From the time of our creation and for the next decade, he served as a Director and Advisor and was always open and willing to share his extensive experience and insights with us.  He was a pleasure to work with and we deeply appreciated his contributions.  He will be remembered fondly by those of us in the Kesho Trust who worked with him as I am sure he will be by the so many people he touched in all his endeavours.