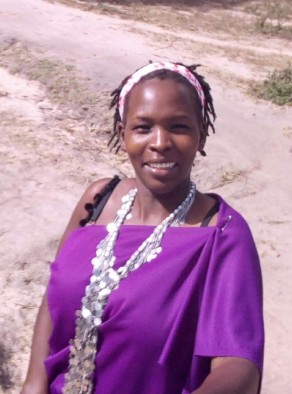 In cooperation with the Northern Council for Global Cooperation (NCGC), the Kesho Trust has been successful in our application to the Youth Champions component of the Spur Change program. Monica Kurumbe, from our partner organization EMAYO, was our proposed applicant to the program and with the success of our application will participate in the program activities both online in Tanzania and during a trip to Canada later this year.
The Spur Change program is funded by Global Affairs Canada and aims to increase the effectiveness of Canadian small and medium organizations to deliver sustainable results in support of the Feminist International Assistance Policy and the Sustainable Development Goals. It seeks to increase the engagement of Canadian organizations in international development and especially youth, as global citizens. Online activities linking all participants in the program globally and subsequent activities in Canada will provide youth with the experiences, tools and opportunities to serve as local and national leaders on the Sustainable Development Goals
The Kesho Trust is delighted to be involved with this program and to have Monica, a longstanding contributor from our partner organization EMAYO, involved with the program. We will provide updates on the program over the next few months so please be sure to check in on our website and Facebook page.