The Kesho Trust's partnership with Ereto Maasai Youth [EMAYO] was the first in Tanzania for both organizations. We were starting up at the same time and the shared commitment to conservation and community development made it logical to work together. The young Maasai members of EMAYO are committed to: improving the standard of living in their communities while sustaining their vibrant culture; protecting their people from the ravages of new and devastating diseases such as HIV/AIDS; encouraging greater recognition of the rights of women and girls; expanding the opportunities for education and employment; and, addressing issues of environmental conservation.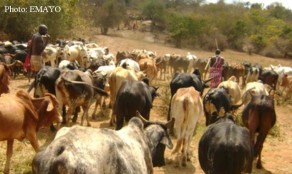 The Kesho Trust believe the organization has the commitment and community support to make a difference in the lives of people of their community and their district. We are pleased with the continuing results of this partnership and are pleased to sponsor EMAYO on our website.
Please follow the links here to learn more about EMAYO, the projects they are doing and how you can support their work EMAYO through donations to the Kesho Trust.