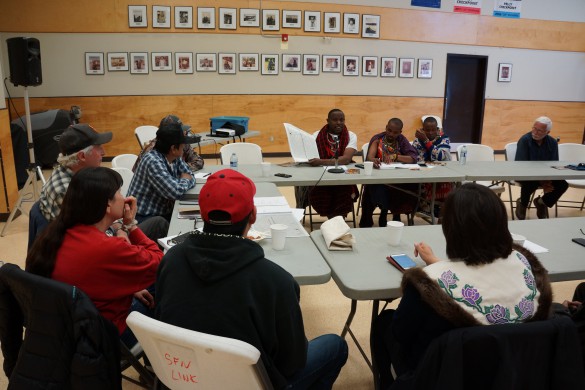 Discussions with Selkirk FN Council and Lands and Resources Department.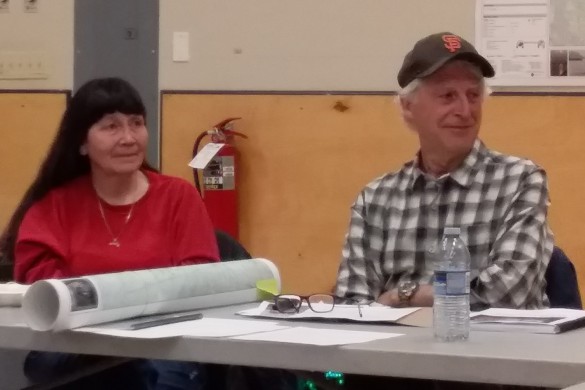 Presenters of the traditional knowledge and mapping study [Betty Baptiste and Lindsay Staples]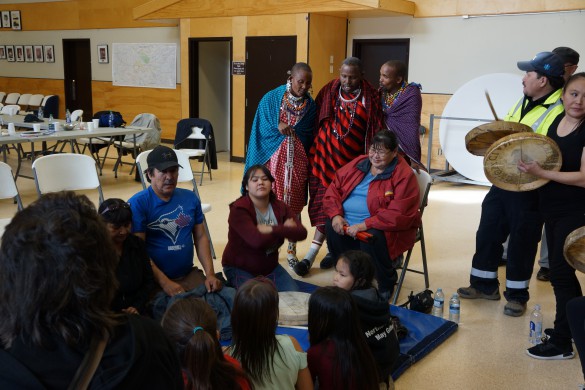 Learning stick gambling with members of the community.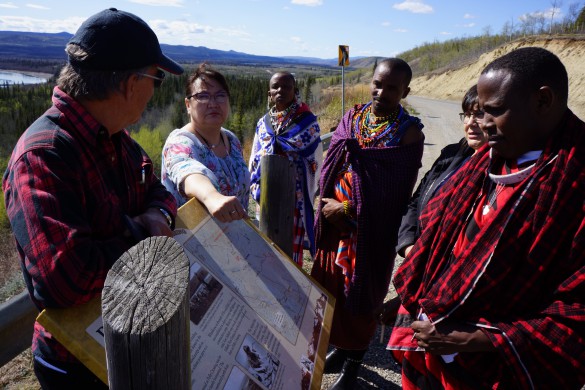 Chief Sharon Nelson leading a tour of the area and community.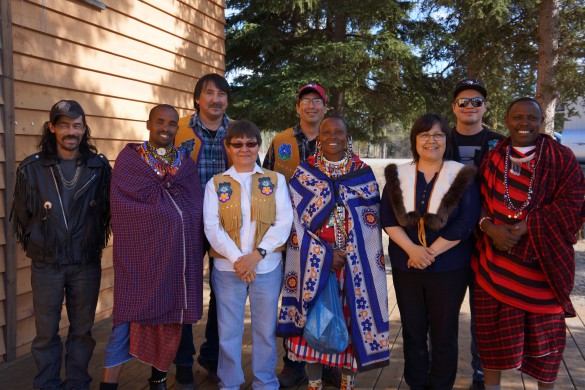 Members of Council and the Department of Lands and Resources with the Maasai delegates.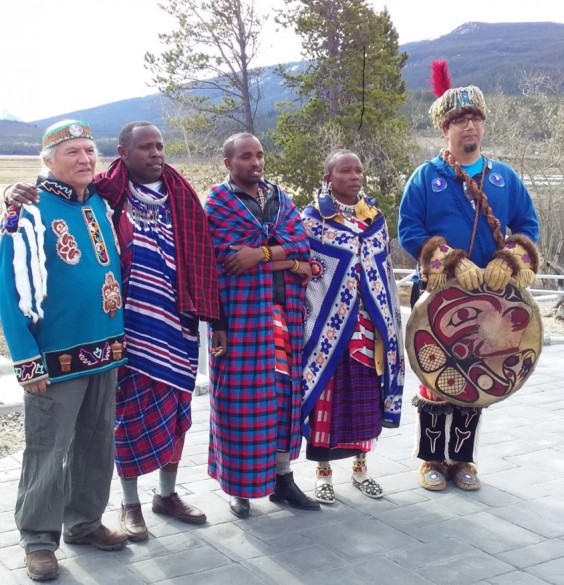 Carcross Tagish FN members welcomed the Maasai delegation with a smudge ceremony.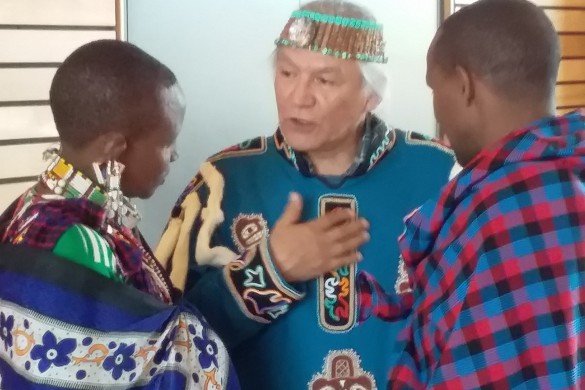 Nalaimuta and Mark in conversation with former Chief and event coordinator Mark Wedge.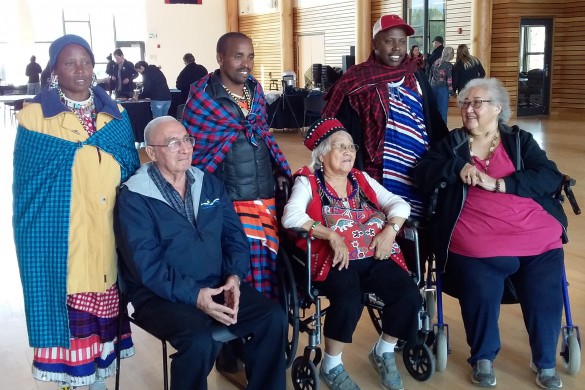 Nalaimuta, Samwel and Mark with some of the elders attending the meetings.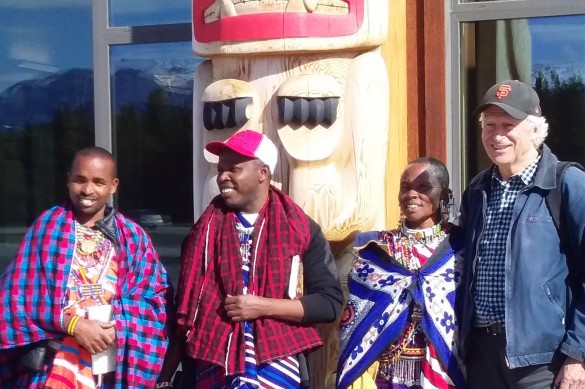 Members of the delegation in front of the CTFN Learning Centre (L to R: Mark Talash; Samwel Nangiria; Nalaimuta Makeseni; Lindsay Staples).  Lindsay volunteered with the Kesho Trust and worked with the EFT in Ensguserosambu.  The idea of this tour originated from his work and he coordinated the tour program in the Yukon.